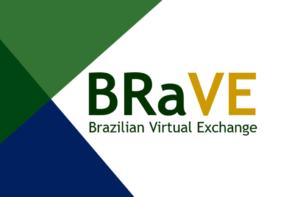 Virtual Exchange Partnering Brazil-Europe - 25 October
The ENLIGHT partner universities of Uppsala, Groningen and Ghent are organizing a Virtual Exchange Partnering Fair together with the FAUBAI, the Brazilian Association for International Education (similar to NAFSA or EAIE but for Brazil).
The goal of the initiative is to promote collaboration between the ENLIGHT universities and Brazilian universities participating in the BRaVE programme (Brazilian Virtual Exchange), to develop Virtual Exchange as an innovative teaching and learning method, to facilitate new contacts with teachers in Europe and Brazil, and to provide information about Virtual Exchange training opportunities.
The target groups are teachers and researchers with an interest in collaboration with Brazil and Virtual Exchange, International Relations Office staff, and pedagogical developers.
On Monday, 25 October 2021, 9:00 BRT / 14:00 CEST, we host a one-hour ZOOM webinar in which experts for Virtual Exchange will give an introduction into the concept, good-practise examples and current developments in the field. We will also inform about training opportunities and possibilities to develop new Virtual Exchanges.
After the webinar, the participants are invited to participate in a match-making to find a partner for developing a new VE initiative. Based on a short online questionnaire, we will create some matches and introduce teachers with a shared interest. The matches will receive help from an experienced VE developer during a first meeting in the beginning of November on the Gather Town Platform.
See the full program and list of instituitonal contacts