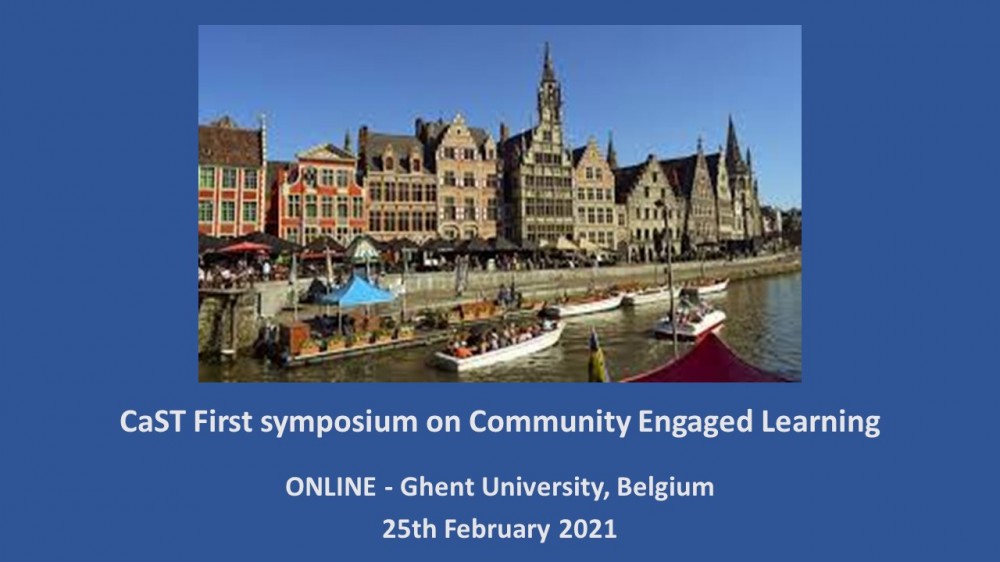 CaST symposium on Community Engaged Learning (Ghent, 25 February 2021)
The Erasmus + project CaST focuses on how universities can work more effectively and more inclusively within their city communities by providing students with opportunities to work on local societal challenges. UGent is partner in the project and is happy to invite ENLIGHT colleagues to the Communities and Students Together(CaST) first symposium on Community Engaged Learning.
This free, online event will be an opportunity for the CaST Partners to share the first 2 outputs on Community Engaged Learning with colleagues and the wider community, and also to learn from other experts in the field, to help us plan and optimise our Engaged Learning pilot projects which are currently under development. The symposium will take place on Thursday 25th February 2021 from 10:00 until 16:00 CET.