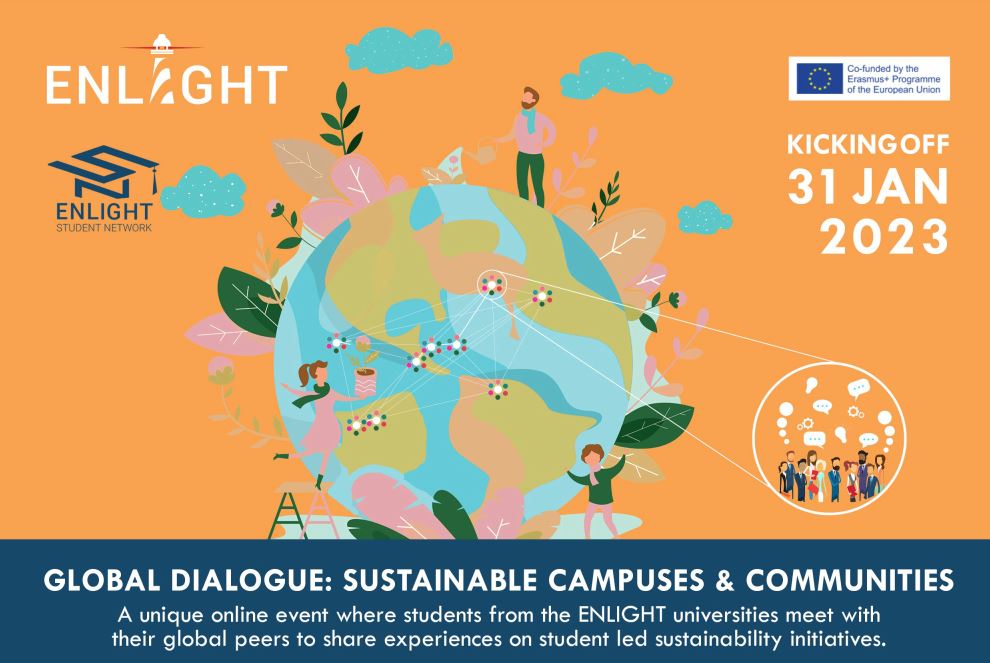 How can we make our campuses and communities sustainable? Let's talk about it!
During three sessions in January and February student organisations from across the world share their experiences in projects promoting sustainability in their community or campus.
In each session four student organisations will present their projects followed by a joint discussion on student engagement, creating projects and impact. All sessions are moderated by students from the ENLIGHT Student Network.
All sessions will be held using zoom. Please register your participation in order to receive the link.
Session 1 - January 31 at 18:00 (GMT)
Session 2 - February 4 at 10:00 (GMT)
Session 3 - February 7 at 18:00 (GMT)